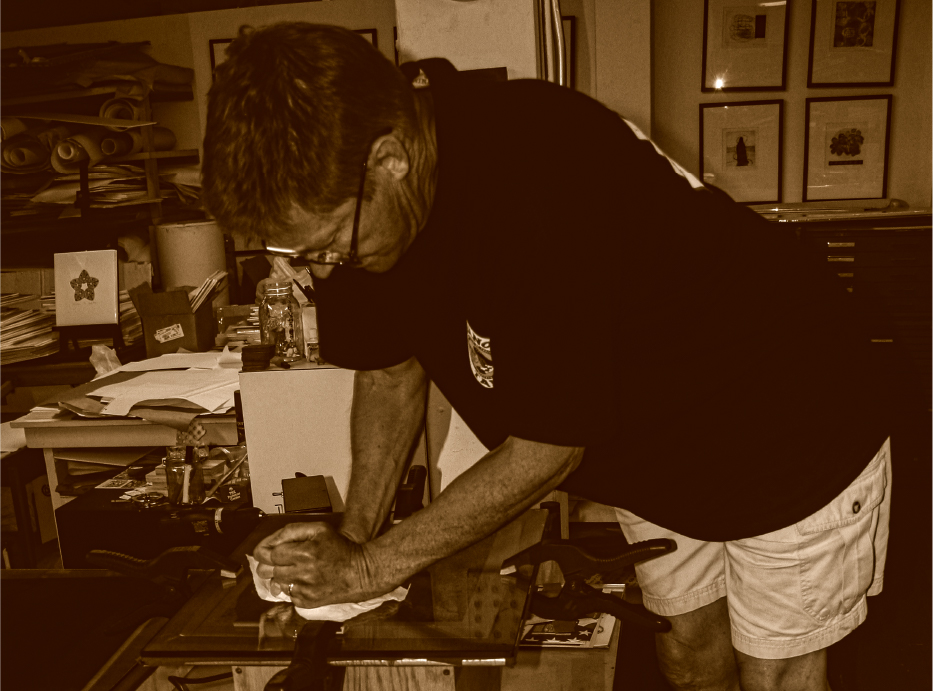 The Difference:
Created as the artist intended
Mountain Hawk Fine Art has exclusive rights to a complete, wonderfully conditioned 20-folio and 20-text volume set of Edward Curtis' original 19th-century photographs of Native America. Stored in a climate-controlled vault at the University of Denver since 1938, this set of beautiful photographs is one of the best original source of Curtis' work available today.
Faithfully recreating the work of "The Shadow Catcher"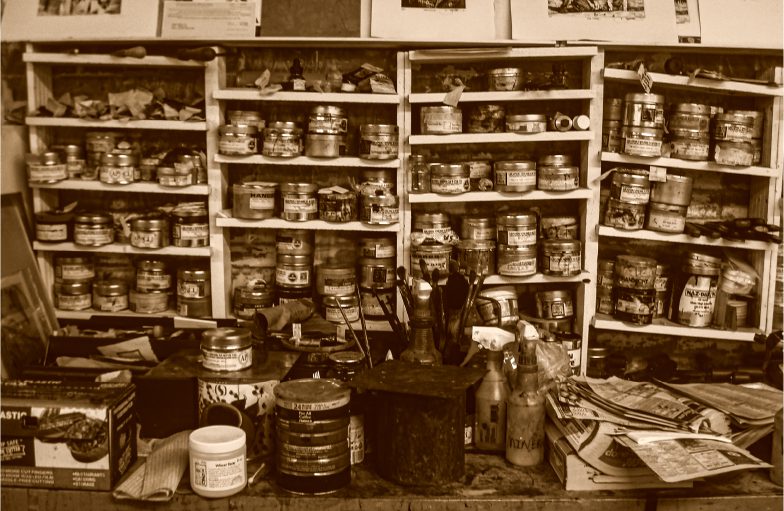 A 19th-Century Process
We use the traditional intaglio photogravure process used by Edward Curtis (known to Native Americans as "The Shadow Catcher") in his day. This intricate, painstaking and time-consuming method produces images with rich tones and a sense of light, depth, and realism. Photogravures have the highest archival rating of any print type. Experts have established these intaglio prints are extremely stable from 600 to 1,000 years.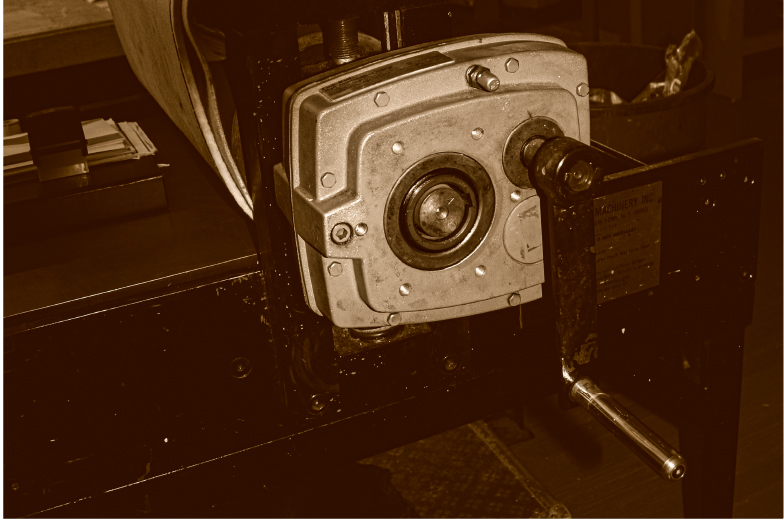 Remastered Copper Plates
We photograph Curtis's originals with high-resolution 16" x 20" film to make a film positive. That image is then chemically etched into a copper plate. Oil-based ink is applied by hand onto the etched plate so that the ink is pushed down into the deep (dark) and shallow (light) grooves of the plate.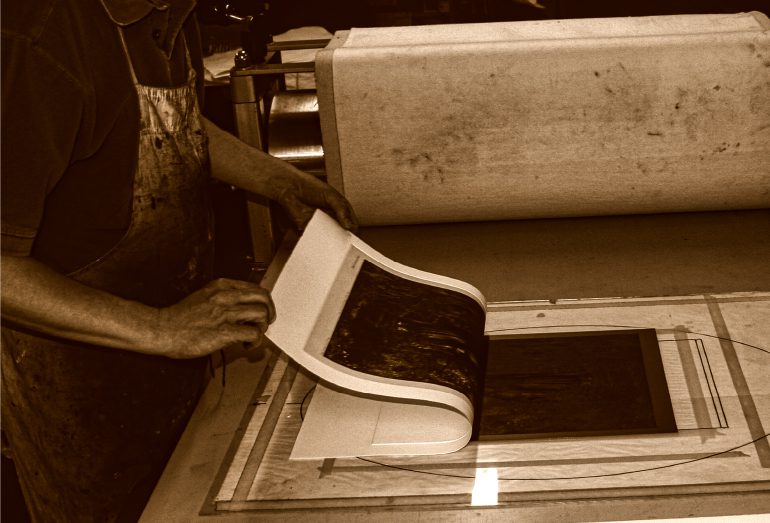 By Hand, One at a Time
Fine art quality paper is moistened and then placed on the inked plate and hand cranked in a press at 10,000 lbs of pressure causing the paper to squeeze into the grooves of the plate. Once the paper has absorbed the ink, it is carefully peeled off the plate leaving the image deeply embossed into the paper's fibers. The result is a fine art print with the detail of a photograph, texture of an etching, and richness of an oil painting.
Goldtones on Glass
Mountain Hawk also creates gold and platinum tone photographs printed on glass, following the sophisticated technique Curtis used for his famous Curt-tones also known as Oro Tones. A custom emulsion with naturally occurring elements is applied to high-quality optical glass with 99% UV protection. The emulsion adheres smoothly to this special glass, printing, or fusing, the photograph on its back surface. Gold tones are the most costly to produce due the rare materials and extensive process required. They have an amazing glow and depth, and reveal a level of detail unequaled by any other photographic printing technique.
Lets talk about the artist, Paul Unks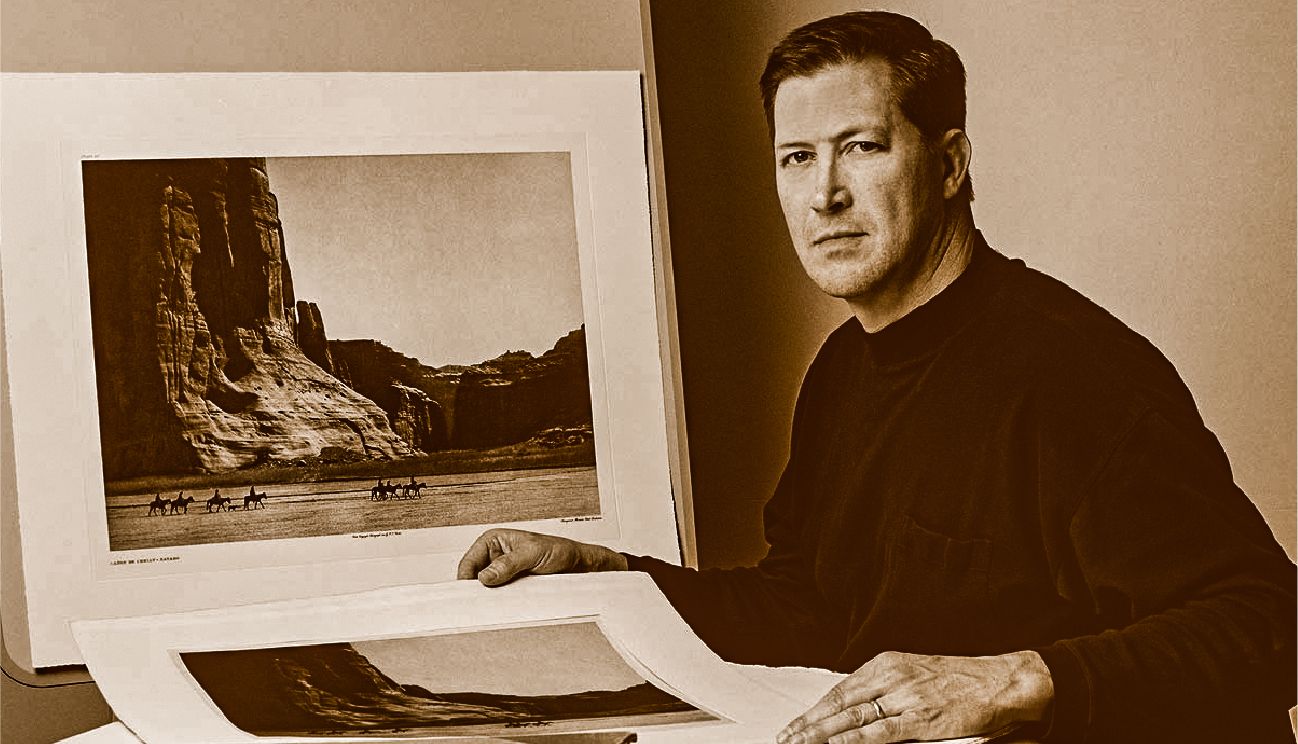 Introducing the Crafstman
"I decided not to produce them as ordinary reproductions as had already been done, but rather as Curtis did, as the highest quality handmade intaglio photogravures and Gold Tones possible. I did not know at the time it would take 10 years to learn his old crafts."
– Paul Unks
Growing up in Missouri, Paul Unks was a creative kid with a love for Native American culture. He took up black and white photography as a child and fell in love with the direct connection to humanity he found in the medium.
At the University of Missouri, Unks had the opportunity to learn from photographic scholars, including Art Terry, former editor in chief of National Geographic, and Angus McDougall who worked with Ansel Adams. It was there that Unks first learned of the work of Edward Curtis.
In 1997, he discovered a rare complete set of Curtis' original photographs for The North American Indian, which had been stored in a vault at the University of Denver since 1938. He obtained exclusive rights from the University to reissue a limited edition of 250 prints –– the second half of the edition of 500 that Curtis was unable to complete in his lifetime.
Mountain Hawk Fine Arts was founded in 1999. His printing studio takes its name from Unks' given Native American name, "Little Mountain Hawk."
What People are saying about Mountain Hawk
"You have done a tremendous amount of work to attain a high level of artistic quality with your prints. The colors and detail are excellent. The images tell a much better story to the viewer when they are such wonderful renderings."
Ben W. Sherman Oglala Lakota, Related to Crazy Horse and Red Hawk Director, First People's Fund and World Indigenous Tourism Alliance
"I have talked with the Elders and we agree that finally, these historic photos and biographies of our ancestors are in good hands with you Paul, Mountain Hawk. It is clear to us that you are keeping our ancestors memory alive with honor, respect and integrity. We support you in this endeavor to ensure this very important era of history in North America endures."
Woody Vaspra Native American, Oglala, Lakota President and Elder Liaison of the World Council of Elders
"Paul Unks of Mountain Hawk printing is producing beautiful new photogravure prints from Edward Curtis' original portfolio prints. Paul's Gold Tones are equally beautiful and in sizes never before seen, truly exquisite works of art!"
John Graybill Curtis Great Grandson of Edward Curtis and Western Photographer
"These are beautiful, so well detailed, and I love the warm sepia tone. These are wonderful photogravures. Well done."
Steven Spielberg, Film Director and Producer Upon seeing our photogravures at a historic gallery
Who was Edward Curtis
Introducing the Artist
Edward Sheriff Curtis became the greatest photographer of Native America and the West during the late 19th and early 20th centuries.
Curtis was born in 1868, eight years before the Battle of the Little Bighorn. The son of a farmer turned minister, he grew up in the American Midwest in poverty achieving only a sixth grade education. He began his photography career as a 17-year-old apprentice in a shop in St. Paul, Minnesota. In 1887, his family relocated to Seattle where Curtis became familiar with Native Americans and determined to capture America's first people before their old ways were gone forever.
Beginning in the late 1800's and continuing over the next 30 years, Curtis took over 40,000 images and recorded rare ethnographic information from over 80 American Indian tribal groups, ranging from the Eskimo or Inuit people of the far north to the Hopi people of the Southwest, including over 80 tribes west of the Mississippi. His painterly sepia photographs became iconic images of the American West, influencing generations of photographers. 2,220 of his best photographs found their way into his 20-volume masterwork, The North American Indian.
In 1928, when Curtis produced the last of his 20 volumes, the nation was on the verge of the great depression. Curtis went into the 1930's underappreciated and poor. Today, rare Curtis photogravures and goldtones bring high prices at galleries and auctions. He is recognized as a visionary with extraordinary artistic and scholarly talent, who left us a priceless legacy.
"The passing of every old man or woman means the passing of some tradition, some knowledge of sacred rites possessed by no other…consequently the information that is to be gathered, for the benefit of future generations, respecting the mode of life of one of the great races of mankind, must be collected at once or the opportunity will be lost for all time."
– Edward S. Curtis –